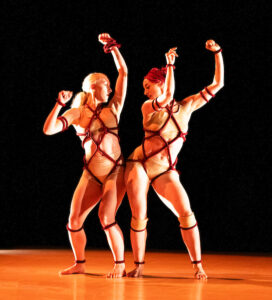 On 12 June 2022, Tavaziva Dance will perform an excerpt of BOY'S KHAYA; the first dance performance ever to be part of the Whitstable Biennale. Dancers Freya Harris and Harriet Waghorn will perform alongside many other contemporary film, performance and sound artists from across the UK.
Whitstable Biennale returns this year for its 10th edition, taking place from Saturday 11 June to Sunday 19 June 2022. This year's festival borrows its title from Mimi Khalvati's evocative poem, Afterwardness. Through the eyes of 'an eleven year old boy from Aleppo' the poem explores loss, trauma and the concept of 'afterwardness', a term originally coined by Sigmund Freud to describe the belated understanding of events that comes with the passing of time.
For more information about the festival, visit the Whitstable Biennale website.