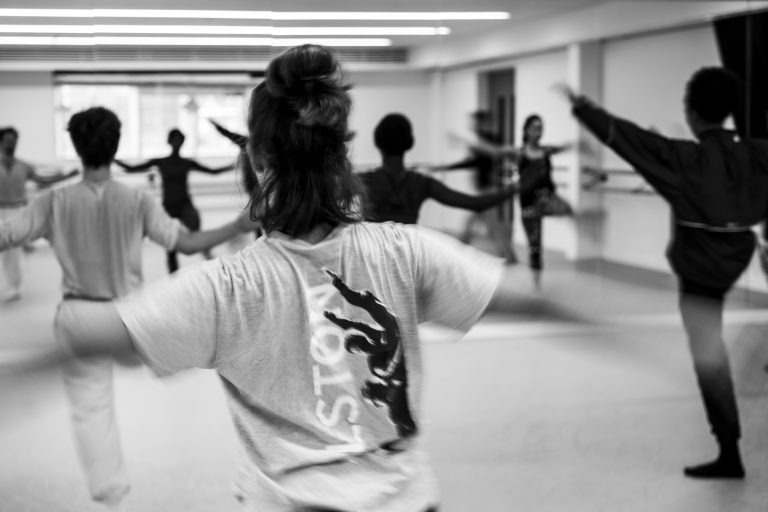 Dancers come and join us for class!
We are back in the studio for the creation of our new work BOY'S KHAYA and opening up Company Class each morning for dancers to join us. Suitable for professionals, graduates and dancers studying at Higher Education, classes range from Contemporary with Bawren (occasionally led by a Company dancer) to Ballet with a variety of amazing teachers, with years of professional and teaching experience. More info and dates and times below.
Spaces are limited, book now to avoid disappointment.
You can also click here to see details of Tavaziva Tuesdays at Greenwich Dance!
Contemporary with Bawren
On Mondays and Wednesdays learn Bawren's unique style that synthesises ballet, contemporary, and African dance. Be ready for a highly energetic and physically challenging contemporary class that will raise your fitness levels. As well as improving technique, strength, and stamina, this professional class will work on your musicality, rhythm, and sense of style.
Ballet with Rose Alice, Hubert Essakow, Travis Clasuen-Knight, Liz Alpe or Lisa Probert
On Tuesdays and Thursdays dancers will develop their skills, build confidence and improve ballet technique. You will participate in exercises at the barre, as well as combinations in the center.
All classes are £8 (£10 on the door), but you can save money by booking a 5 or 10 class carnet, across all our open classes. Receive a FREE Tavaziva T-shirt on a 10 class carnet and save £2 per class.
For more information please call or email us at:
020 8237 7010
getintouch@tavazivadance.com