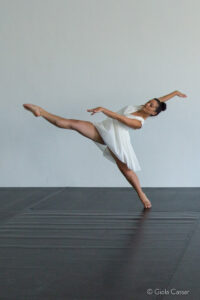 We are teaming up with Activity Station to offer workshops that delve into the relationship between movement and music. Activity Station is a charity that provides activities and socialising opportunities for people with disabilities.
Activity Station is led by the delightful Maria Cassar, a Maltese dancer who trained at Trinity Laban and received a BA in DanceTheatre. Maria works with disabled young dancers delivering Special Educational Needs workshops and is passionate about facilitating dance for all abilities and backgrounds. She believes that our bodies are designed to move and everyone should have equal opportunity to do so, noting that; "dance is a catalyst for expression and empowerment to those who might otherwise be unheard, ignored or invisible in our society."
Keep an eye our for more workshops here.