We warmly welcome Steven Gale to the Tavaziva team, who joins us as Producer leading on our touring productions and learning and participation programmes.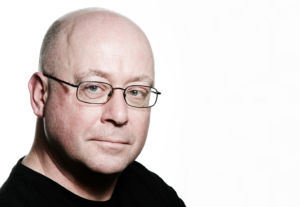 Steven Gale is a popular and respected theatre producer, with a demonstrable dedication to excellence, access and diversity in the performing arts. He was born in London, and studied drama and theatre arts at the universities of Exeter and Leeds.
Steven was assistant artistic director at the Royal Lyceum Theatre, Edinburgh, cultural events producer for the British Library, and workshop director for the National Student Drama Festival in Dublin. He was assistant director to the renowned Catalan theatre director Calixto Bieito on two Edinburgh International Festival productions, Life is a Dream and Barbaric Comedies, which were presented in Edinburgh, Dublin, London, Barcelona and New York.
Steven has also moderated over 500 author events at festivals worldwide, including Edinburgh, Bath, Cambridge, Harrogate, Charleston, Folkestone, Faversham, Scarborough, Adelaide, Sydney, Byron Bay, Wellington (NZ), Ubud (Bali), Dubai, and Paris.