Wandsworth Arts Fringe (WAF) is an open access arts festival bringing together a lineup of cutting-edge theatre and comedy, exquisite music concerts, art exhibitions, workshops, experimental performance art, outdoor art extravaganzas, and everything in between. Presented by Wandsworth Council, events will take place across the borough of Wandsworth 10–26 June.
Tavaziva returns to WAF in collaboration with bbodance, the English National Ballet School, Alton Activity Centre, Ubuntu Museum and Roehampton R.O.C.K.S! to offer a series of activities designed to bring families together and get people moving.
All activities are inclusive and free, and everyone is welcome to come along and join in the fun!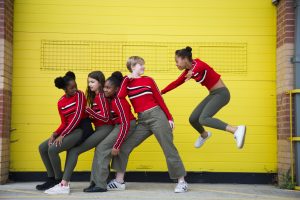 bbodance Community Dance Day
Saturday 18 June 2022
11:00 AM – 4:00 PM
WAF Family Fun Day
Sunday 19 June 2022
12:00 – 2:00 PM
Alton Activity Centre Family Fun Day
Saturday 25 June 2022
12:00 – 6:30 PM