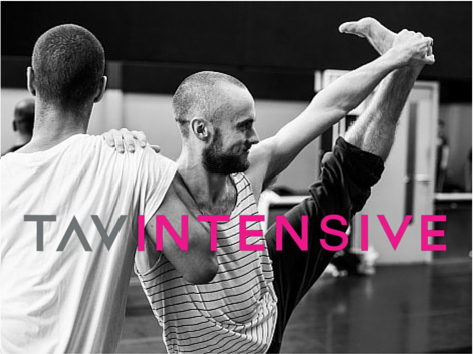 Do you want to push your dance technique, stamina and strength to a new level?
TavIntensive is a two-day professional programme of classes and choreography with Bawren Tavaziva. His bold, dynamic and original approach to synthesizing Ballet, Contemporary and African dance, has won him high acclaim from dancers and audiences alike.
Prepare for a physically demanding but highly enjoyable experience.
Classes will include Ballet, Contemporary and Zimbabwean dance styles Jerusarema, Mhande and The Dinhe.
What they say about our dancers:
"Brilliant!…..Fearsome Dance………Visceral Chorography…..Raw Emotive Content…..The dancers were superb and cannot be praised enough for the prowess and athleticism of what was a highly-charged and physically demanding piece of contemporary dance."
Watch this space for further details on up-coming TavIntensives in 2018 or contact Kathleen Murphy, Learning and Participation Manager for more information.