Bawren Tavaziva's unique style is
a choreographic synthesis of ballet, contemporary and African dance.
About
Tavaziva was established in 2004 and is led by Zimbabwean-born Bawren Tavaziva. His 

unique style is a choreographic synthesis of ballet, contemporary and African dance.

Our highly trained dancers articulate Bawren's unique movement language with athletic physicality, grace and technical precision.
Tavaziva dancers are: Lisa Rowley (Rehearsal Assistant), Luke Crook, Andy Race, Tom Shale-Coates, Yaa Appiah-Badu, Asmara Cammock (Apprentice) and Nicole Victor (Apprentice) – Izindava cast.
Tavaziva tour a production each year to venues throughout the UK, run a post-graduate dance apprenticeship programme, deliver a range of education and training programmes for young men and schools, and is regularly commissioned to make work for organisations such as CAT (Centre for Advanced Training), Association of the African Diaspora, Trinity Laban Conservatoire of Music and Dance and Southbank Centre.
Tavaziva is funded by Arts Council England as a National Portfolio Organisation and is also supported by John Lyon's Charity, Garfield Weston and Sainsbury's Monument Trust.
Mission
Tavaziva's vision
is to make original contemporary African choreography that excites, transforms
and enriches people's experience of dance.
Through performances, training, learning and participation, we aim
to share a culture of creative exchange, opportunity, excellence and innovation.
Bawren's Story
Bawren Tavaziva was born in a rural village near Masvingo in Zimbabwe. Football, Michael Jackson, New Edition and Kung Fu movies viewed at the local community hall provided inspiration to Bawren and his friends. Bawren's musical talents also developed at this time on a guitar made by his brother from a 5 litre tin can and fishing wire.
At the age of 12 Bawren Tavaziva attended an outreach ballet project with the National Ballet of Zimbabwe at his local community centre. From day one, his determination and talent led him to a life-long passion for dance. He danced with Tumbuka for five years and toured Africa. He came to England to join Phoenix and Union dance and in 2004 he presented his own choreography and music as a finalist at The Place Prize with a deeply moving quintet entitled Umdhlalo Kasisi, in memory of his sister who sadly died of HIV.
After this, Bawren formed his own company and became Artistic Director of Tavaziva Dance and in the same year won a fellowship with Dance of the African Diaspora's Trailblazer programme.
His work can be controversial, aiming to provoke and change audience's perceptions as he challenges conventions and highlights important issues that are unspoken especially in Zimbabwe.
Inspired by his own experience growing up in Zimbabwe, Bawren takes pride in providing opportunities for new dancers and young people. In 2012 he set up Tavaziva Male, a project that trains young men. He is particularly focused on supporting graduate apprenticeship dancers to becoming first-class professionals.
Bawren's distinctive African style is highly original, inventive and contemporary. Recent  choreographic commissions include making work for: CAT (Centre for Advanced Training), ADAD (Association of the African Diaspora), Transitions, Trinity Laban Conservatoire of Music and Dance, Horniman Museum and Southbank Centre.
Bawren Tavaziva's impressive body of work includes: Umdlalo Kasisi 2004, Soul Inspired 2005, Bophelo 2006, Chatsva 2007, Heart of Darkness 2009, Wild Dog 2010, Double Take 2011, Sensual Africa 2012, Greed 2013, Tavaziva Ten 2014, Africarmen 2015.
Bawren has embarked on various research trips to Africa, most recently visiting Ethiopia in 2016 to explore the spiritual and cultural heritage of the Rastafari movement. In 2016 Artistic Director of Rambert Mark Baldwin OBE invited Bawren to work with Polka Theatre's Artistic Director Pete Glanville to create Mud Boy, a new work for children and family audiences. In 2018 Bawren will choreograph for Euton Daley MBE's Ending the Silence, a trilogy of work fusing dance, theatre and performance poetry.
Tavaziva has produced a Black Dance Archives Learning Resource that documents Bawren Tavaziva's dance career and includes interviews with Bawren and workshop examples— Learning Resource available here
Bawren, aged 4, with his mother
Bawren performing with Tumbuka Dance Company, Zimbabwe
Dancers
Tavaziva dancers perform in our national tours, at special
events and festivals, assist Bawren Tavaziva with auditions
and choreographic projects and as highly skilled workshop
leaders, deliver workshops across our extensive Learning
and Participation programme. 
'Every dancer is magnificent— every single one. It is a contemporary African masterpiece.' *****
Afridiziak Theatre News
Kieran Page
Izindava Cast
Born in London, Kieran trained at London Contemporary Dance School. He has performed work by Kerry Nicholls, Didy Veldman and Richard Alston. Upon graduating he worked with visual arts company Kimatica. Kieran has also performed for A La Carte Company and Pablo Bronstein's 'Historical Dances in an Antique Setting' at Tate Britain in 2016.
He joined Michael Clark Company in July 2016 and has toured 'To a simple rock'n'roll … song' internationally since. Kieran joined Tavaziva in March 2018.
Tom Shale-Coates
Izindava Cast
Tom started dancing at the age of 14 when he was accepted to the Swindon Centre of Advanced Training. At the age of 18 he successfully gained a place at The Rambert School of Ballet and Contemporary Dance. After graduating he started working in Malta with Contact Dance Company. whilst in Malta he had the opportunity to work with the newly formed ZfinMalta Dance Ensemble, where he learnt rep from artists like Mavin khoo and Joes Agudo. Since then he has been performing at The Royal Opera House. In such productions as Eugene Onegin, Boris Godunov and Odepie. Tom joined Tavaziva in July 2017.
Nicole Victor
Izindava Cast (Apprentice Dancer)
Originally from Gibraltar, Nicole Victor has recently graduated from Northern School of Contemporary Dance (NSCD). Before moving to England she trained and performed competitively in several dance styles such as Jazz, Modern and Ballet. Throughout her time at NSCD she has worked with artists such as Laila Diallo, Gracefool Collective, Dam Van Huynh and Freddie Opoku-Addaie. The highlight of her time studying at NSCD was performing in her Graduation Showcase with piece choreographed by Kerry Nicholls as well as being selected to present her own solo work. Nicole joined Tavaziva as an apprentice in July 2017.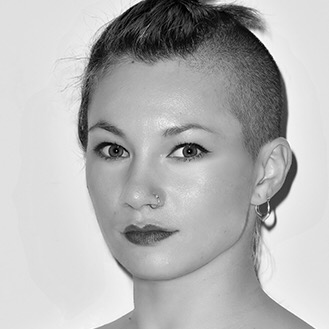 Lisa Rowley
Izindava Cast
Originally from Leicester, Lisa trained at the Dupont School. She then trained at Laban graduating in 2008. Since then she has toured internationally with Transitions Dance Company. Lisa then went on to work with Henri Oguike Dance Company. Following this Lisa joined ACE Dance and Music with choreography by Andile Sotiya and Douglas Thorpe.
Lisa was a founding member of Joss Arnott Dance Company and has toured with them since 2010. In 2014 Lisa worked on a solo 'Not waving' collaborating with director Paul Sadot which was awarded arts council funding to develop and tour in autumn 2015. Lisa went to Africa alongside Bawren to work with Dinani dance group in Ghana. More recently Lisa has been back in the studio with Joss Arnott working on a new trio called 'A Movement in 3'.  Lisa also teaches her own workshops throughout the UK and at certain vocational schools such as Italia Conti. Lisa joined Tavaziva in September 2010 and is very pleased to be taking on a new role this year as Rehearsal Assistant.
Yaa Appiah-Badu
Izindava Cast
Yaa graduated from London Contemporary Dance School in 2010, where she had the opportunity to work with Choreographers such as Kerry Nicholls, Aletta Collins and Etta Murfitt. Upon graduating, Yaa has danced for various artists including Freddie Opoku-Addaie, Simeon Qysea in collaboration with the Merce Cunningham Company, Shaun Parker, Rhiannon Faith as well as performing at Secret Cinema and the Olympics Opening Ceremony. She was a featured dancer in the Guinness commercial 'Intolerant Champion' directed by Jake Nava and choreographed by Gary Nurse and Jreena Green. Yaa worked as a backing dancer for the sensational singer Laura Mvula performing choreography by Aaron Sillis in Music videos, live shows and for television. Yaa joined Tavaziva in July 2017.
Luke Crook
Izindava Cast
Luke is a freelance dance artist based in London. He trained at London Contemporary Dance School, where he graduated in 2015 with First Class Honours and has had the opportunity to perform works by Richard Alston, Didy Veldman, Crystal Pite, and Kerry Nicholls. Since graduating Luke has been working in both commercial and contemporary settings; dancing in music videos, gallery exhibitions and fashion promotion. Luke has performed in conceptual works by Pablo Bronstein as well as Holly Blakey, N'da Dance Company, Hubert Essakow, Fevered Sleep and Shobana Jeyasingh Dance. Recently working with Alexander Whitley Dance Company, Luke has performed a new solo work, Ulysses Awakes in collaboration with the 12 Ensemble, as well as the company's newest work 8 Minutes. Luke joined Tavaziva in July 2017.
Asmara Cammock
Izindava Cast (Apprentice Dancer)
Asmara is from south east London and began dancing at age 7 at Scott Wiseman School of dance. She studied modern, jazz, hip-hop and tap. Aged 16 she attended The Brit School for Performing Arts and Technology where she found her love for contemporary dance. Through the young creative scheme her knowledge of contemporary dance grew, she then went on to create a solo work which was performed at the Royal Opera House with mentoring from Kerry Nichols. Asmara joined Quicksilver (Rambert Youth Company), Avant Garde Youth and PPL Dance Company. During her time completing her training at Northern School of Contemporary Dance she has worked with Phoenix Dance Theatre: Sharon Watson (Leeds Bid for Cultural Capital of Europe) and Dance film projects with Jack Thomson. Asmara joined Tavaziva as an apprentice in July 2017.
Past Productions
'The most defining feature of his movement is the attack of the dancers, the strength of their technique and their joy in dancing.'
The Stage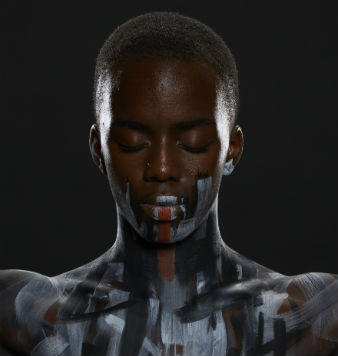 Izindava
2017-18
Dancers
Andy Race
Asmara Cammock (Apprentice)
Lisa Rowley
Luke Crook
Nicole Victor (Apprentice)
Tom Shale-Coates
Yaa Appiah-Badu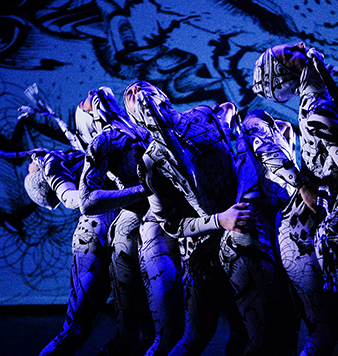 Greed
2013
Dancers

Katie Cambridge

Lisa Rowley

Petros Treklis

Anna Watkins

Ellen Yilma


Apprentice Dancers

Leire Garin

Claire Lambert

Gabriela Montgomery-
Solano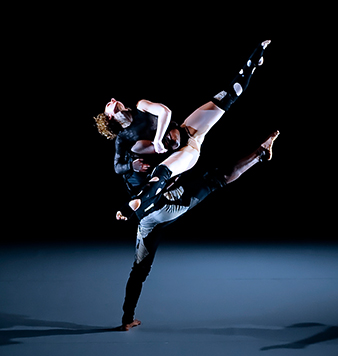 Wild Dog
2010
Dancers

Kristina Alleyne
Katie Cambridge
Anna Watkins
Jade Yung
Graham Adey
Martina Bussi
Devaraj Thimmaiah
Lisa Rowley
Petros Treklis
Apprentice Dancers
Serena Morgan
Hannah Spencer
Bophelo
2006
Dancers

Bawren Tavaziva,
Diwele Molale Lubi,

Gibson Muriva,

Nicholas Wat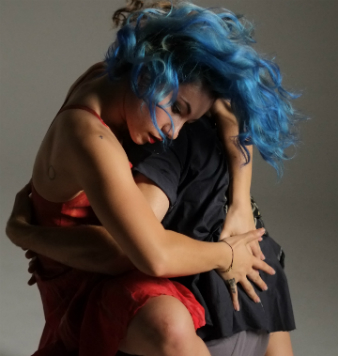 Africarmen
2015-17
Dancers
Anna Watkins
Ellen Yilma
Carmine De Amicis
Jordan Bridge
Lisa Rowley
Theo Samsworth
Amelia Coates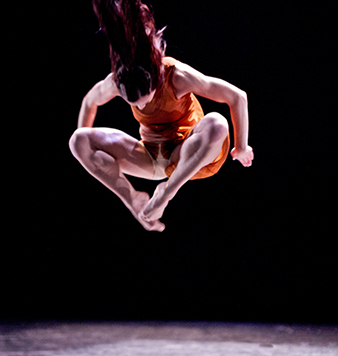 Sensual Africa
2012
Dancers
Katie Cambridge
Travis Clausen-Knight
Lisa Rowley
Petros Treklis
Anna Watkins
Apprentice Dancers
Viola Vicini
Lauren Wilson
Ellen Yilma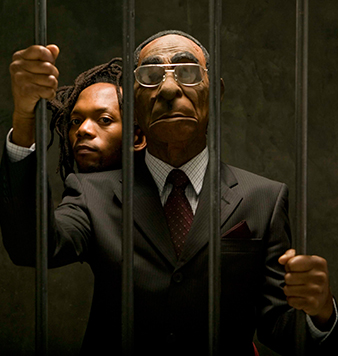 Heart of Darkness
2009
Dancers
Ingrid Abbott
Amanda Lewis
Gerrard Martin
Anna Watkins
Everton Wood
Kristina Alleyne
Katie Cambridge
Jade Yung
Graham Adey
Martina Bussi
Tony James-Andersson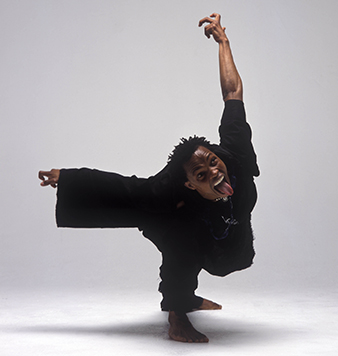 Soul Inspired
2005
Dancers

Bawren Tavaziva

Paula Condiut

Lerato Lipere

Simon Foster

Arthur Kyeyune

Nicholas Watson

Diwele Molale Lubi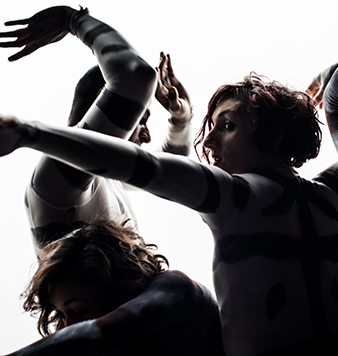 Tavaziva Ten
2014
Dancers
Anna Watkins
Katie Cambridge
Petros Treklis
Bafana Solomon Matea
Ellen Yilma
Carmine De Amicis
Daniella Selwood
Lisa Rowley
Louis Parker-Evans
Theo Samsworth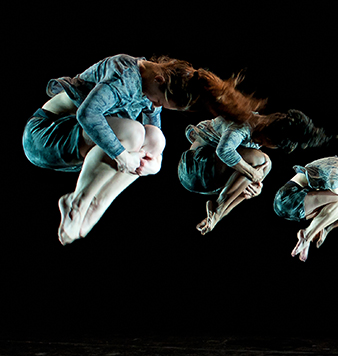 Double Take
2010–11
Dancers

Kristina Alleyne
Katie Cambridge
Lisa Rowley
Petros Treklis
Anna Watkins
Travis Clausen-Knight
Apprentice Dancers
Serena Morgan
Hannah Spencer
Chevon Edwards
Viola Vicini
Lauren Wilson
Ellen Yilma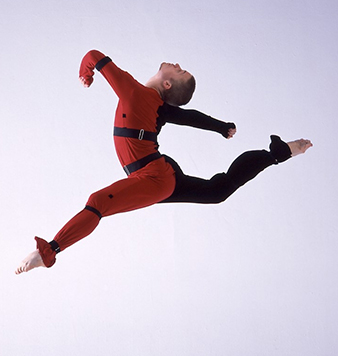 Chatsva (Explosion)
2007-8
Dancers
Samson Felo,
Amanda Lewis,
Lerato Lipere,
Shelley-Ann Maxwell,
Anna Watkins,
Nick Watson,
Xenoula Eleftheriades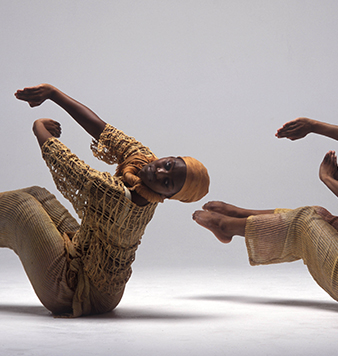 Umdlalo Kasisi
2004
Dancers

Bawren Tavaziva

Keisha Grant

Navala Chaudhari

Jake Nwogu

Yamuna Devi 
Chaudhari
Staff
Artistic Director
Bawren Tavaziva

Executive Director & Creative Producer
Beth Cinamon
Company Manager
Emily Winfield
Learning & Participation Manager
Kathleen Murphy
Rehearsal Assistant
Lisa Rowley
Board of Directors
Marie McCluskey MBE (Chair), Colin Bourne Collins, Tina Mermiri, Lydia Scott, Mercy Nabirye
Finance Manager
Jan Hart

Fundraising Consultant (Freelance)
Rachel Gibson
Honorary President
Peter Kyle OBE
Creative Collaborators
Photography
Alfred Bailey (Dillonrose.com)
Graphic Design
TM (tm-studio.co.uk)
Rehearsal Director
Joanne Bernard
Writer and Dramaturge
Peter Glanville
Costume Designer
Ben Voorharr & Sabrina Zyla (Karisma Costumes)
Lighting Designer
Sherry Coenen
Production Manager
Christopher Silvester
Creative Consultant
Jeanefer Jean-Charles

[/vc_column]