Bawren Tavaziva's unique style is
a choreographic synthesis of ballet, contemporary and African dance.
About
Tavaziva was established in 2004 and is led by Zimbabwean-born Bawren Tavaziva. His 

unique style is a choreographic synthesis of ballet, contemporary and African dance.
Our six highly trained dancers articulate Bawren's unique movement language with athletic physicality, grace and technical precision.
Tavaziva dancers are: Anna Watkins, Carmine de Amicis, Ellen Yilma, Jordan Bridge, Lisa Rowley and Theo Samsworth (Africarmen cast).
Tavaziva tour a production each year to venues throughout the UK, run a post-graduate dance apprenticeship programme, deliver a range of education and training programmes for young men and schools, and is regularly commissioned to make work for organisations such as CAT (Centre for Advanced Training), Association of the African Diaspora, Trinity Laban Conservatoire of Music and Dance and Southbank Centre.
Tavaziva has produced: Umdlalo Kasisi 2004, Soul Inspired 2005, Bophelo 2006, Chatsva 2007, Heart of Darkness 2009, Wild Dog 2010, Double Take 2011, Sensual Africa 2012, Greed 2013, Tavaziva Ten 2014, Africarmen 2015.
Tavaziva is funded by Arts Council England as a National Portfolio Organisation and is also supported by John Lyon's Charity, Garfield Weston and Sainsbury's Monument Trust.
Mission
Tavaziva's vision
is to make original contemporary African choreography that excites, transforms
and enriches people's experience of dance.
Through performances, training, learning and participation, we aim
to share a culture of creative exchange, opportunity, excellence and innovation.
Bawren's Story
Bawren Tavaziva was born in a rural village near Masvingo in Zimbabwe. Football, Michael Jackson, New Edition and Kung Fu movies viewed at the local community hall provided inspiration to Bawren and his friends. Bawren's musical talents also developed at this time on a guitar made by his brother from a 5 litre tin can and fishing wire.
At the age of 12 Bawren Tavaziva attended an outreach ballet project with the National Ballet of Zimbabwe at his local community centre. From day one, his determination and talent led him to a life-long passion for dance. He danced with Tumbuka for five years and toured Africa. He came to England to join Phoenix and Union dance and in 2004 he presented his own choreography and music as a finalist at The Place Prize with a deeply moving quintet entitled Umdhlalo Kasisi, in memory of his sister who sadly died of AIDS.
His work can be controversial, aiming to provoke and change audience's perceptions as he challenges conventions and highlights important issues that are unspoken especially in Zimbabwe.
Inspired by his own experience growing up in Zimbabwe, Bawren takes pride in providing opportunities for new dancers and young people. In 2012 he set up Tavaziva Male, a project that trains young men. He is particularly focused on supporting graduate apprenticeship dancers to becoming first-class professionals.
Bawren's distinctive African style is highly original, inventive and contemporary. Recent  choreographic commissions include making work for: CAT (Centre for Advanced Training), ADAD (Association of the African Diaspora), Transitions, Trinity Laban Conservatoire of Music and Dance, Horniman Museum and Southbank Centre.
Bawren Tavaziva's impressive body of work includes: Umdlalo Kasisi 2004, Soul Inspired 2005, Bophelo 2006, Chatsva 2007, Heart of Darkness 2009, Wild Dog 2010, Double Take 2011, Sensual Africa 2012, Greed 2013, Tavaziva Ten 2014, Africarmen 2015.
Tavaziva has produced a Black Dance Archives Learning Resource that documents Bawren Tavaziva's dance career and includes interviews with Bawren and workshop examples— Learning Resource available here
Bawren, aged 4, with his mother
Bawren performing with Tumbuka Dance Company, Zimbabwe
Dancers
Tavaziva dancers perform in our national tours, at special
events and festivals, assist Bawren Tavaziva with auditions
and choreographic projects and as highly skilled workshop
leaders, deliver workshops across our extensive Learning
and Participation programme. 
'Every dancer is magnificent— every single one. It is a contemporary African masterpiece.' *****
Afridiziak Theatre News
Anna Watkins
Africarmen Cast
Anna graduated from the Rambert School of Ballet and Contemporary Dance in 2005. Anna has worked as a dancer with European Ballet, Neville Campbell, Pair Dance, Shobana Jeyasingh Dance Company, MaxwellDanceProject, 'Dance in Focus'- collaboration between English National Ballet and dance photographer Chris Nash and Motionhouse for their world Premiere UK tour of 'Broken' & 2015 'Broken' UK tour.
Anna formed her own dance company WatkinsDance, in 2011. She was awarded funding from Grants for the Arts, Arts Council England for production 'Angled Eye' and recently for a Research and Development project creating new work for a future national tour.
In 2014 – 2015 Anna was commissioned as a choreographer for Third Row Dance Company, New College Youth Dance Company, Suffolk Youth Company, English National Ballet Youth Company and LSC Expressive Arts, Leyton Sixth Form College. She was appointed a role on the CAT teaching faculty at Dance City, Newcastle September 2014. Anna was Rehearsal Assistant for Tavaziva 2009 – 2010, and Project Manager in 2014, coordinating the Company's youth dance programme. Anna joined Tavaziva in 2007.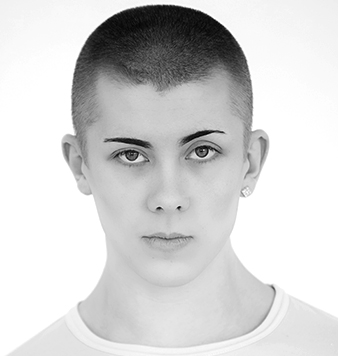 Jordan Bridge
Africarmen Cast
Born in Manchester, Jordan was introduced to dance at the age of 15, after his completion of BTEC & A Level Dance at Pendleton College, Jordan went on to train at London Contemporary Dance School where he graduated July of 2014 with a First Class BA Hons in Contemporary Dance. Jordan has performed works by Alexander Whitley, Kerry Nicholls, Tony Adigun, Richard Alston, Delphine Gaborite, Jenna Lee, Hubert Essakow to name but a few. Upon graduating, Jordan went to Alexander Whitley Dance Company where he performed nationally and internationally. Jordan joined Tavaziva in July 2015.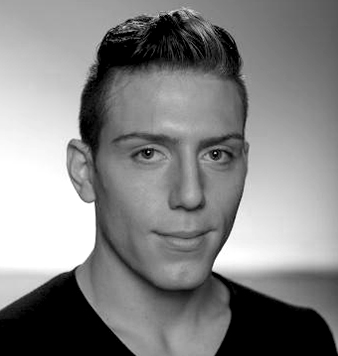 Carmine De Amicis
Africarmen Cast
Carmine was born in Italy and he began his dance training in Ballroom and Latin American. In 2009 he received the award for best Latin American Dancer for his category and represented Italy in international competitions. He trained in Ballet and Contemporary dance at the Italian National Academy of Dance in Rome. Whilst in Rome, he worked with contemporary choreographers Matteo D'Alessio, Salvator Spagnolo and Laura Di Biagio, as well as being a backing dancer for Italian films.
He graduated with a BA in foreign languages with a specialisation in dance history and then moved to the UK to join the postgraduate dance company MAPDANCE (University of Chichester). In 2014 he performed internationally with pieces by Kerry Nicholls, Gary Clarke, Yael Flexer, Liz Aggiss and Hagit Bar. He worked for Chantry Dance Company (UK) and recently started an experimental project 'Edifice' on hybrid partnering dance forms in collaboration with Harriet Waghorn. Carmine Joined Tavaziva in 2014.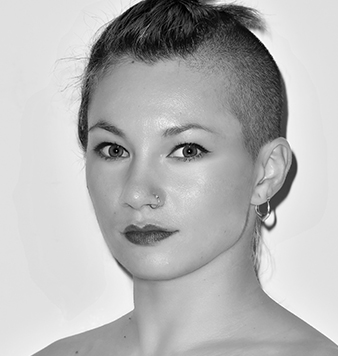 Lisa Rowley
Africarmen Cast
Originally from Leicester, Lisa trained at the Dupont School. She then went on to train at Laban graduating in 2008. Since then she has toured internationally with Transitions Dance Company, having the opportunity to work with Christian Duarte, Danyel Larrieu and Cheng Tsung-Lung. Lisa then went on to work with Henri Oguike Dance Company in 2009. Following this Lisa joined ACE Dance and Music for their Spring 2010 tour of Switch, choreographed by Andile Sotiya and Douglas Thorpe.
As a company dancer with Tavaziva, Lisa has toured works including Wild Dog, Double Take, Sensual Africa, Greed and the Autumn tour of Tavaziva10. Lisa was a founding member of Joss Arnott Dance Company and has toured with them since 2010. In 2014 Lisa worked on a solo 'Not waving' collaborating with theatre director Paul Sadot which has since then been awarded funding to develop the solo further in autumn 2015. Earlier this year Lisa went to Africa alongside Bawren to work with Dinani dance group in Ghana where she taught and participated in workshops. Lisa also teaches her own workshops extensively throughout the UK and at certain vocational schools. Lisa joined Tavaziva in September 2010.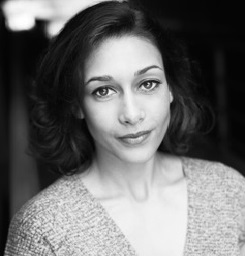 Ellen Yilma
Africarmen Cast
Ellen graduated from London Contemporary Dance School in July 2011, having previously trained at Tring Park, School for the Performing Arts. On completing her BA(Hons) Ellen joined Tavaziva as an apprentice dancer, part of the Postgraduate Apprenticeship Scheme at LCDS. She has toured with WatkinsDance since June 2012 within the UK and Italy, and in spring 2013 took part in the Barbican Exhibition 'dancing around Duchamp season', performing Merce Cunningham repertoire curated by Jeannie Steele.
Ellen has worked with IJAD Dance Company on their project 'Infinite-space', and last year completed her MA in Contemporary Dance with Distinction. More recently Ellen has become a contemporary dance teacher for the Tring Park Associates, a guest teacher for the main school Tring Park, and workshop leader for Tavaziva's extensive education programme. Ellen joined Tavaziva as a company dancer in September 2012.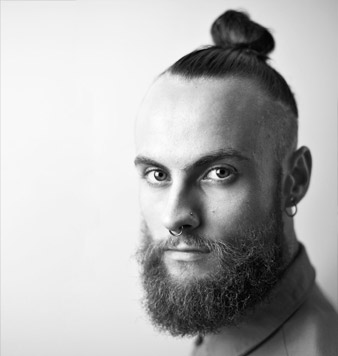 Theo Samsworth
Africarmen Cast
Theo graduated from Trinity Laban with First Class Honours in 2013, where he worked with choreographers including Lea Anderson, Charlotte Darbyshire and Bernadette Iglich. On completing his BA(Hons) in Contemporary Dance Theo joined Tavaziva Dance for their ten year anniversary tour as an apprentice, as part of his postgraduate studies at London Contemporary Dance School.
He was then invited to tour internationally with EDge, the postgraduate company at LCDS performing works by Yael Flexer and Ben Wright in the UK, Austria, Italy and Israel, as well as a new commission by Mariana Tengner Barros, which was created and performed in Famalicão, Portugal.
In 2015, Theo completed his Masters degree with Distinction at London Contemporary Dance School in 2015, before going on to perform in 'Król Roger' at the Royal Opera House, choreographed by Cathy Marston and directed by Kasper Holten.
In 2016, Theo joined Compagnie Thor in Brussels, Belgium for Thierry Smits' new creation of 'Anima Ardens' which will continue to tour internationally throughout 2017.
Theo joined Tavaziva Dance as a company member in 2014.
Past Productions
'The most defining feature of his movement is the attack of the dancers, the strength of their technique and their joy in dancing.'
The Stage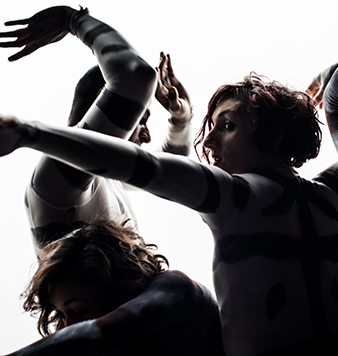 Tavaziva Ten
2014
Dancers
Anna Watkins
Katie Cambridge
Petros Treklis
Bafana Solomon Matea
Ellen Yilma
Carmine De Amicis
Daniella Selwood
Lisa Rowley
Louis Parker-Evans
Theo Samsworth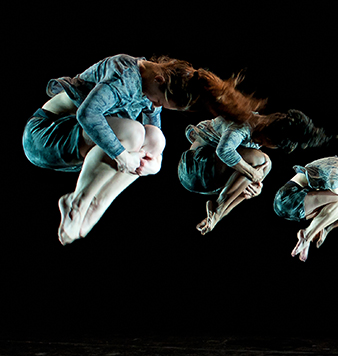 Double Take
2010–11
Dancers

Kristina Alleyne
Katie Cambridge
Lisa Rowley
Petros Treklis
Anna Watkins
Travis Clausen-Knight
Apprentice Dancers
Serena Morgan
Hannah Spencer
Chevon Edwards
Viola Vicini
Lauren Wilson
Ellen Yilma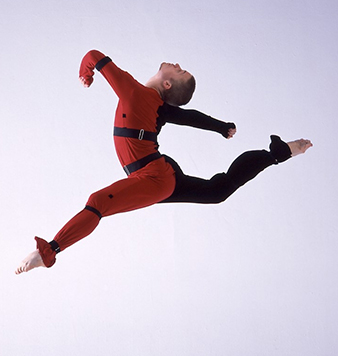 Chatsva (Explosion)
2007-8
Dancers
Samson Felo,
Amanda Lewis,
Lerato Lipere,
Shelley-Ann Maxwell,
Anna Watkins,
Nick Watson,
Xenoula Eleftheriades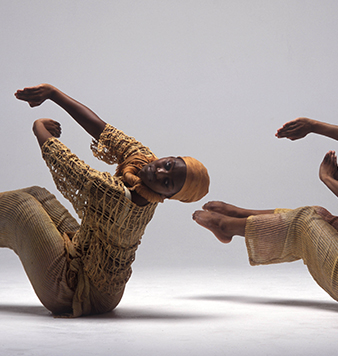 Umdlalo Kasisi
2004
Dancers

Bawren Tavaziva

Keisha Grant

Navala Chaudhari

Jake Nwogu

Yamuna Devi 
Chaudhari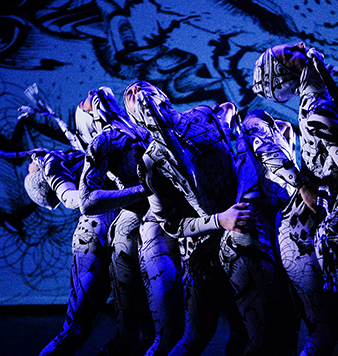 Greed
2013
Dancers

Katie Cambridge

Lisa Rowley

Petros Treklis

Anna Watkins

Ellen Yilma


Apprentice Dancers

Leire Garin

Claire Lambert

Gabriela Montgomery-
Solano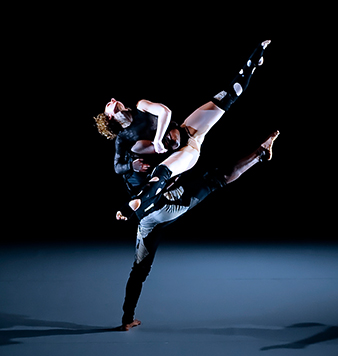 Wild Dog
2010
Dancers

Kristina Alleyne
Katie Cambridge
Anna Watkins
Jade Yung
Graham Adey
Martina Bussi
Devaraj Thimmaiah
Lisa Rowley
Petros Treklis
Apprentice Dancers
Serena Morgan
Hannah Spencer
Bophelo
2006
Dancers

Bawren Tavaziva,
Diwele Molale Lubi,

Gibson Muriva,

Nicholas Wat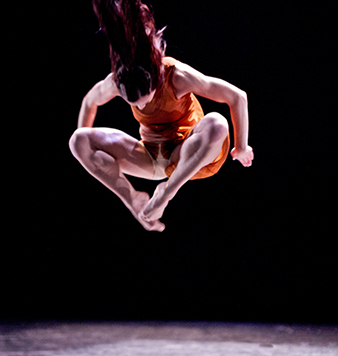 Sensual Africa
2012
Dancers
Katie Cambridge
Travis Clausen-Knight
Lisa Rowley
Petros Treklis
Anna Watkins
Apprentice Dancers
Viola Vicini
Lauren Wilson
Ellen Yilma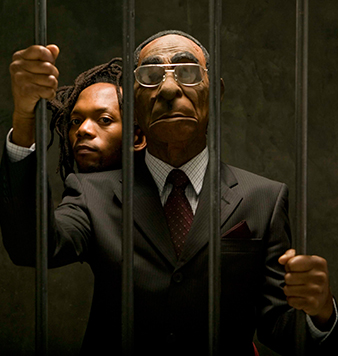 Heart of Darkness
2009
Dancers
Ingrid Abbott
Amanda Lewis
Gerrard Martin
Anna Watkins
Everton Wood
Kristina Alleyne
Katie Cambridge
Jade Yung
Graham Adey
Martina Bussi
Tony James-Andersson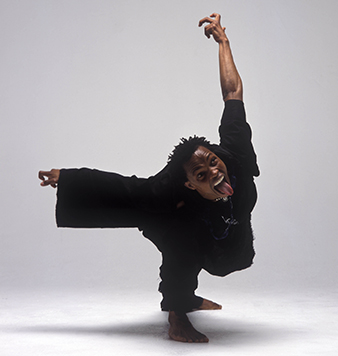 Soul Inspired
2005
Dancers

Bawren Tavaziva

Paula Condiut

Lerato Lipere

Simon Foster

Arthur Kyeyune

Nicholas Watson

Diwele Molale Lubi
Staff
Artistic Director
Bawren Tavaziva

Executive Director & Creative Producer
Beth Cinamon
Company Manager
Emily Winfield (Maternity Cover)
Learning & Participation Manager
Kathleen Murphy
Assistant Administrator
Molly Eyre
Board of Directors
Marie McCluskey (Chair), Deborah Baddoo, Colin Bourne, Tina Mermiri, Davina Mendelson, Lydia Scott.
Finance Manager
Jan Hart

Fundraising Consultant (Freelance)
Rachel Gibson
Honorary President
Peter Kyle OBE
Creative Consultants
Photography
Alfred Bailey (Dillonrose.com)
Graphic Design
TM (tm-studio.co.uk)
Creative Advisor
Neville Campbell
Writer and Dramaturge
Chris Fogg
Music Composer and Arranger
Fayyaz Virji
Costume Designer
Ben Voorharr & Sabrina Zyla (Karisma Costumes)
Lighting Designer
Sherry Coenen
Set Designer
Joseph Bisat Marshall
Creative Consultant
Jeanefer Jean-Charles
Creative Associate
Namron Dance OBE
[/vc_column]