On tour this spring, former Tavaziva dancer Anna Watkins presents OATH. Three contemporary dance works, which include a short dance film in collaboration with Film Oxford.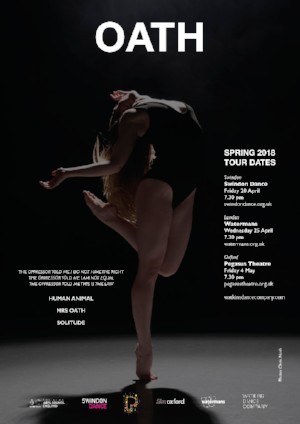 20 April 7.30pm Swindon Dance
25 April 7.30pm Watermans, London
4 May 7.30pm Pegasus Theatre, Oxford
From evolution theories transitioning into modern man to the equality of women. Our behaviours and instincts in society. Celebrating 100 years since women were able to vote. It's time we all made a change. Click here for more information and how to book.